John Thompson
Attorney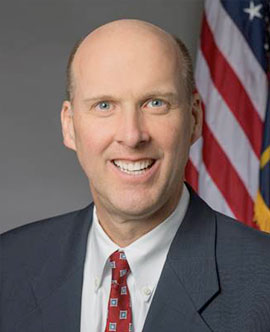 "After over 28 years of practicing law, I bring energy and expertise to problem solving.  I look forward to meeting each and every client to see how I can help them!"
John received his undergraduate degree (1987) from Colgate University and his law degree (1990) from the University of Missouri – Columbia.  John served as a law clerk to the Honorable James A. Pudlowski on the Missouri Court of Appeals and the Honorable Thomas C. Clark on the Jackson County Circuit Court before working in private practice and for an insurance company for over 15 years.
John is licensed in Kansas, Missouri and Texas.
John is a member of the Kansas City Metropolitan Bar Association, Kansas Bar Association, Missouri Bar Association and Texas Bar Association
John has been elected by the people of Overland Park, Kansas to represent them as a City Council member and has served for over 10 years in that capacity.
John is married with two children who are now grown.
Contact
Email: johnthompson@etkclaw.com
Direct: (816) 994-8323