Steffanie Stracke
Attorney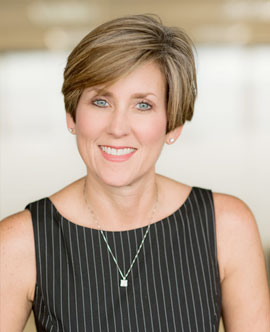 "As a former legal adviser for the Missouri Division of Workers' Compensation, I know the importance of having a skilled and experienced work injury lawyer on your side – not one who simply dabbles in work comp cases. I take great pride in using my knowledge and experience to make sure that my clients get the medical treatment they need and the monetary compensation they deserve."
Steffanie practices in the area of workers' compensation, representing injured workers in both Kansas and Missouri, as well as products liability litigation.
She is a graduate of the University of Missouri Law School where she served on the Law Review. After graduating from law school, she was in private practice for seven years before her appointment to the work comp court by the late Governor Carnahan in 1999. She mediated thousands of cases there before joining Edelman & Thompson in 2005. Since then, she has successfully handled thousands of work injury claims.
She is a member of the Kansas and Missouri Bars. She lives in Kansas City with her husband and their two children.
Contact
Email: sstracke@etkclaw.com
Direct: (816) 994-8322