Leah Mason
Attorney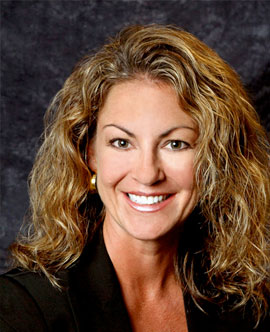 "My 20 years of experience defending cases for a major insurance company gives me a unique perspective and first-hand understanding of the issues surrounding the claims process from the insurance company's point-of-view. My experience allows me to represent our clients with the knowledge and expertise needed to successfully handle their cases."
A veteran litigator with 20 years as in-house counsel for a major insurance company before joining Edelman & Thompson, Leah Mason practices exclusively in the area of personal injury, representing clients in both Kansas and Missouri state and federal courts. She has tried numerous jury trials in her career, and has extensive experience mediating cases and resolving complicated coverage and insurance issues.
Mason graduated from the University of Kansas with a degree in journalism in 1988. She graduated from the University of Kansas School of Law in 1990.
Mason is an active member of the Kansas City Metropolitan Bar Association. She is a 2006 graduate of the Bar Association's Leadership Academy, and participated on that steering committee for three years. She was the vice-chairman of the Bar Association's Heartland Diversity Legal Job Fair in 2008, and served as chairman in 2009, a position that earned her the KCMBA President's award that year. In 2010, she served as president of the Bar's Diversity Committee and held that position on the Bar Association's Board of Directors. She accepted the Bar Association's Outstanding Continuing Legal Education Contributor award on behalf of the Diversity Committee in 2010. She continues to serve as a Board member for the Bar Association, and co-chaired the Continuing Legal Education Committee for two years. She has served on the Board of Directors for the Bar Association's Foundation, holding positions as the Legal Advisor, Secretary, Vice President and President for 2016. The Foundation's signature effort is "Military Matters" – a program that seeks to provide reduced fee and pro bono services to Veterans, active military and their families. For over 10 years Leah has volunteered with the Better Business Bureau arbitrating cases. She is a member of the Missouri, Kansas, and Clay County Bar Associations, as well as the Kansas City Metropolitan Bar Association
Beyond her Bar Association activities, she has been active in school, church and community organizations. She taught Sunday School at her church for 13 years, and served as the Parent-Teacher Organization treasurer at her children's elementary and middle schools. She served on the Board of Directors for the National Council on Alcohol and Drug Dependency from 2007-2009, and served on the Board of Directors for the Books for All Foundation which provided books to children, as well as specialized books for children with disabilities.
Leah and her husband have two sons, Brent and Brock.
Contact
Email: lmason@etkclaw.com
Direct: (816) 994-8308